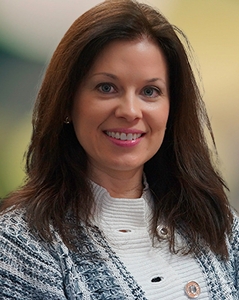 Dr. Kimberly Stringer, PhD., R.Psych #1748
Treatment for:
Depression
Anxiety,Phobias,Panic Attacks
Trauma and Abuse
Adjustment to major life changes
Stress
Anger Management
Loss and grief
Sleep difficulties
Couples counselling

Assessment:
Learning Disability
Career Vocational

Treatment Preferences:
Orientation:
Cognitive Behavioural Therapy
Mindfulness Based CBT
Positive Psychology
Gottman Method
Dr. Kimberly Stringer
Life is inherently complex and challenging. Sometimes these challenges feel overwhelming and this is where psychology can help. In an environment of understanding and acceptance, I can help you better identify the strengths that have served you well in the past while at the same time assist you in learning new ways of solving problems and coping with life's difficulties.
I am truly blessed to be in this profession and it is a privilege to be able to join with my clients on their journey: some sad, some joyful, some bitter sweet. Therapy can help tremendously to reduce feelings of isolation and aloneness that often accompanies personal struggle, and helps provide the strength and clarity needed when life becomes seemingly overwhelming.
How do I help?
As I listen and understand my client's story, we work collaboratively in identifying helpful goals and means of attaining them. Sometimes this includes changing a perspective or a behavior. At other times, it might mean learning new ways to overcome challenges, problem solve, or develop new coping strategies. In therapy, we will work together to help reduce your emotional distress as well as improve your overall functioning and life satisfaction. Furthermore, if I am not the right professional to meet your needs or I am not the best fit for you, I will do my best to help you find someone in the community who is.
Some personal stuff
I've recently returned home to Vancouver after living nearly 10 years abroad in the Middle East. I had such a wonderful adventure this past decade full of cultural exploration and travel. I also had to work hard and learn quickly about how to offer my psychological services sensitively to the very diverse populations of Bahrain and Qatar. I believe all these experiences and lessons made me a better psychologist today. Of course, I'm no longer practicing in the sand dunes so I had to sadly put away my flowing sundresses and toss my flip-flops to the back of my closet. But it's all worth it to be back home living between the beautiful ocean and majestic mountains, surrounded by family and loved ones.