There is an old adage that goes "A daughter is a daughter all of her life, but a son is a son 'til he takes him a wife." Deborah M. Merrill, associate professor of sociology at Clark University explores whether or not this saying accurately describes marriage and intergenerational relationships today in her new book, "When Your Children Marry: How Marriage Changes Relationships with Adult Children"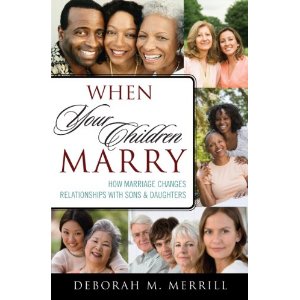 "When Your Children Marry" examines how marriage changes relationships between adult children and their parents and how this differs for sons versus daughters. The text examines both the quality of parent–adult child relationships following marriage and the process by which those relationships change.
The book is based on interviews with 25 mothers who had at least one married son and one married daughter as well as 25 adult children (eight men and 17 women) who had at some point been married for at least two years. Because the book is based on interviews rather than quantitative data, it uses colorful real-life scenarios and first-person quotes to support a finding rather than relying simply upon statistics.
"Marriage is greedier toward men than women with respect to intergenerational relationships."
Merrill's book is unique in that it accounts for the perspectives of both mothers and adult children—rather than putting the focus on just one of these groups—to provide a more complete picture of today's intergenerational relationships.
Source: Clark University in Massachusetts