Psychology practices come in all shapes, sizes and modalities. To many of you who have decided to visit a therapist for the first time this can be a step into the great "unknown"… and a trifle intimidating.
Television, movies and magazines have all done their part in feeding these expectations.
Over the next little while, I thought it would be useful to share a little more about us and our West-Coast Canadian practice Tri-City Psychology Services, and what better way to do this than by posting some photos.
We have worked in good, bad and positively ugly offices in our time. I often reflect on what must goes through a therapist's head when they choose a space to work in, and exactly what criteria they consider, and in so doing they what they hope to convey from their chosen surrounding to their clients.
We have always believed that the space we work in has a profound effect on the client, for us the space had to be comfortable and functional to work in, and also reflect a peaceful tranquil and professional space that clients would relax in and feel instantly at ease. I think we have accomplished this and I will share some pictures over the next few days… and you can tell us what you think.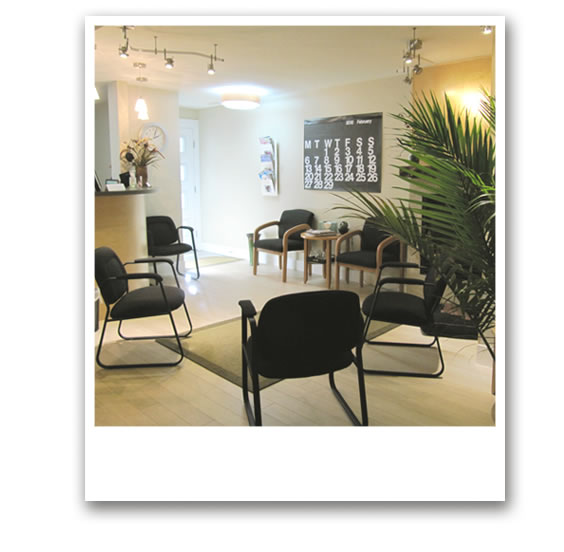 This is the waiting area in reception. Its a lovely cool, zenlike and tranquil space. The nic naks and other touches reflect something of the West Coast, and things we like (like the lovely Stendig calender on the wall).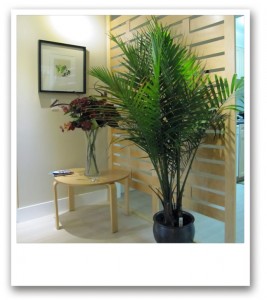 To break up the space we hit upon the idea of this lovely woven screen. It maintains the light and airy feel and provides a nice barrier between the waiting room, therapy rooms , bathroom and kitchen space.
The artwork reflects the West Coast feel, and the plants add to the 'green' fresh spa like environment.
We are lucky to have a fireplace, this really adds a cozy feel in the winter months. To enhance the fireplace we added a roughly hewn mantle, made from a rough cut piece of cedar… its rather splendid and has garnered lots of admiring compliments! Its a great place to display nic naks.