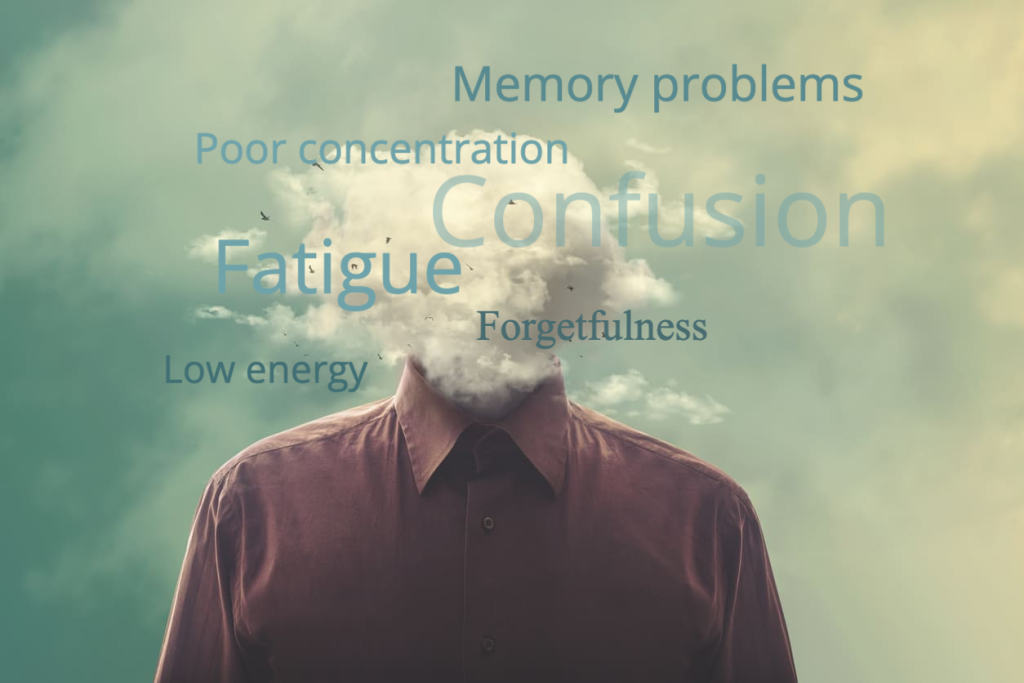 Did you know?
According to Vinnidhy Dave, DO, director of medical pain management at the Hospital for Special Surgery in New York City – between 15 and 40% of patients with chronic pain can have brain fog.
Living with brain fog is a unique challenge. It comes hand-in-hand with many chronic illnesses, but isn't always so apparent to those around you.
So what is Brain Fog?
A study published in the Frontiers of Neuroscience describes brain "fog" as a constellation of symptoms that include reduced cognition, inability to concentrate and multitask, as well as a loss of short and long term memory. It can be accompanied by a variety of other symptoms, such as fatigue, irritability, and difficulty completing tasks. Brain fog can be caused by a variety of factors, and it can have a significant impact on an individual's quality of life.
Brain Fog often arrives with pain, fatigue, and new medications.
Brain fog is harder to diagnose and treat because there is no medical consensus around it, it isn't recognized as a medical or psychological condition and there is no test or measurement for it, although there are tests to measure the cognitive impairment that is associated with it.
So it isn't a medical condition per se, rather a symptom of other medical conditions. [continue reading…]